madison heights, michigan
Get a free guest pass or contact a club
Come see what everyone is talking about! Grab your free guest pass and come tour the club and get in on the action. Fill out the form now, your first visit is free!

One Full Court

Two Half Courts

One Junior Court

Full Cardio Room

Functional Training

Retail Merchandise

Luxury Lounge

Dr Dish Machine

Full Weight Room
Mon-Fri: 10:00am – 10:00pm Sat-Sun: 8:00am – 4:00pm
29380 John R Rd, Madison Heights, MI 48071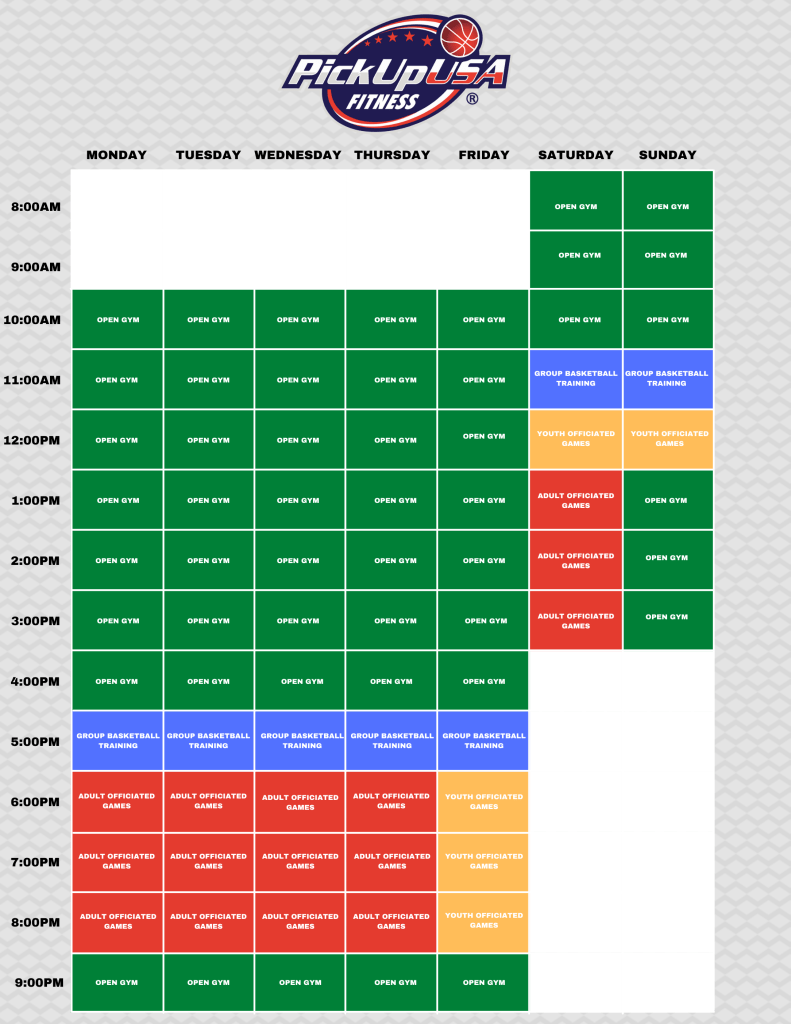 Seven-day-a-week hoops at PickUp USA! Here is our hooping schedule for our youth and adult members and guests. Not a member yet? Grab a free guest pass and come check us out!