Get a free guest pass or contact a club
We'd Love To Hear From You!
Come see what everyone is talking about! Whether you have a question about services, free trials, membership pricing, an upcoming event, or anything else, our team is ready to answer all your questions.
Get Social – Check out our instagram

One Full Court

ONE JUNIOR COURT

TWO HALF COURTS

Full Cardio Room

Functional Training

Retail Merchandise

Full Weight Room

DR. DISH
Mon-Fri: 9:00am – 10:00pm
Sat-Sun: 8:00am – 4:00pm 
6705 Northwest Loop 410, San Antonio, TX 78238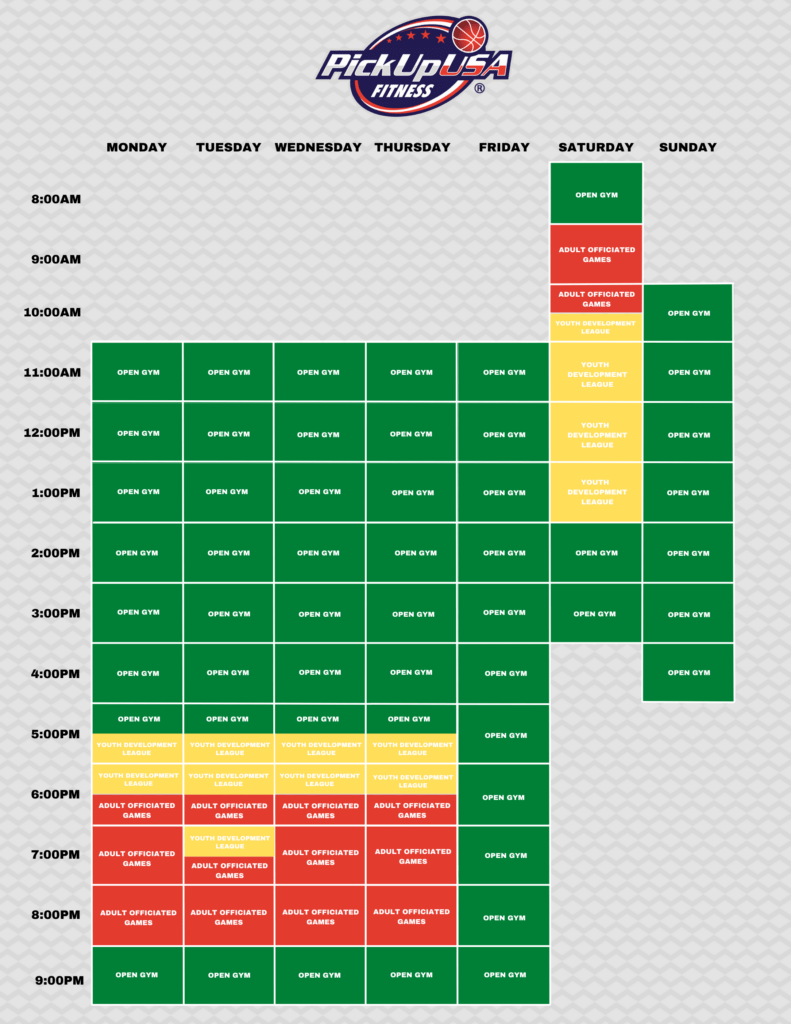 Seven-day-a-week hoops at PickUp USA! Here is our hooping schedule for our youth and adult members and guests. Not a member yet? Grab a free guest pass and come check us out!